Best Ways To Start A New Business In DJ
Building a DJ business is ideal when you have a personality full of energy and outgoing and you like music. Despite being a DJ can be a lot of fun, building a Dj business may be a little trickier when you have no idea about what you need to do. Plus, you need to have the responsibility as a professional DJ as well as you need to maintain your standards all the time. However, if you're serious about building a DJ business, you can actually have a successful career.
Here's what you need to do when you're building a DJ business:
#1: You need to make sure that you gain experience as a DJ. So, you can offer your services in some of your friends' parties or you can try to volunteer for a school party.
#2: Building a DJ business means that you need to have a business plan. So, it's time to outline yours. Make sure that you describe the much money you'll spend on promotional materials and equipment, how you are going to market your services, how you will finance your business, and what your plans are for getting more clients for DJs. This is also the time for you to check where you may have more opportunities. For example, there may be more or less demand for festivals, weddings, karaoke nights, bars, clubs, among others.
#3: Having an extensive collection of music is crucial. Either as digital files or vinyl, this is part of your job. So, make sure to gather music from the most different styles from house to disco, drum and bass to soul, trance, among others. Your music needs to be 100% legally obtained.
#4: Now it's time to spend some time on buying or leasing the equipment you need to work as a DJ. The type and amount of equipment you need will depend on the types of DJ jobs you'll be doing. For example, if you're planning on working on karaoke, you'll need monitors, the machine, CD-Gs, speakers, several microphones, and a written song list. However, if you're planning on working at weddings, you most probably only need some headphones, a mixer, an amplifier, turntables, and lighting effects.
#5: You need to make sure that you register as a company. Plus, check your state laws to see if you comply with all your obligations.
#6: Finally, it's time to get more clients for DJs. You already have the experience, and you know the niche market you want to attack. Without any question, eventvendordirectory.com is the best place to start to list your business online.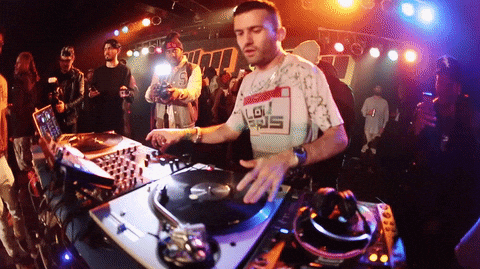 Please reload